What's Included:
Flight from Grand Canyon to Page, Az
Guided tour of Antelope Canyon
15.5 mile smooth water float trip
2 meals
Return by motor coach
OPERATIONAL DATES: March 1 thru November 15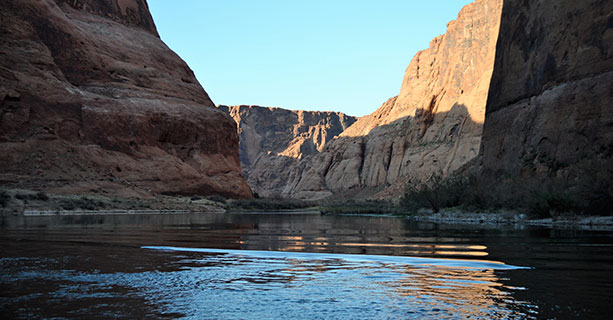 The Canyon River Adventure is the perfect pairing of a Grand Canyon Airplane Tour, taking an adventure tour through world famous Antelope Canyon, and a day rafting on the Colorado River in Glen Canyon to the Grand Canyon. The flight to the river crosses over large sections of the Grand Canyons Eastern Rim offering spectacular down-canyon views.
Antelope Canyon, the second segment of the tour, is world renowned for its elegant sandstone shapes and shadows formed by many centuries of wind and water smoothing. The day continues with a 15.5 mile smooth water float trip down the mighty Colorado river, one of the main sculptors of the Grand Canyon. Midway down the river, the trip pauses on the sandy banks for a short hike to see ancient Native American petroglyphs.