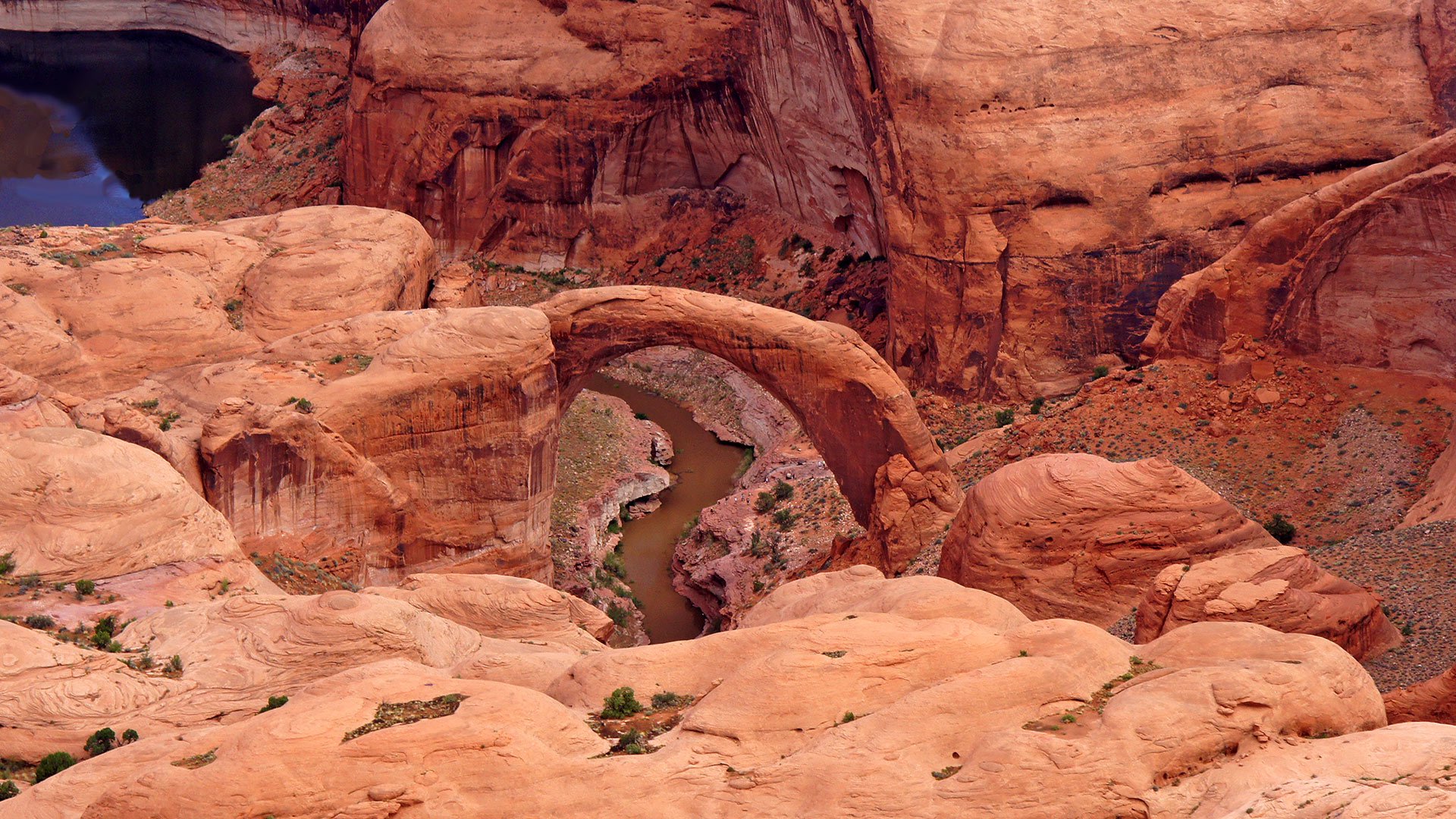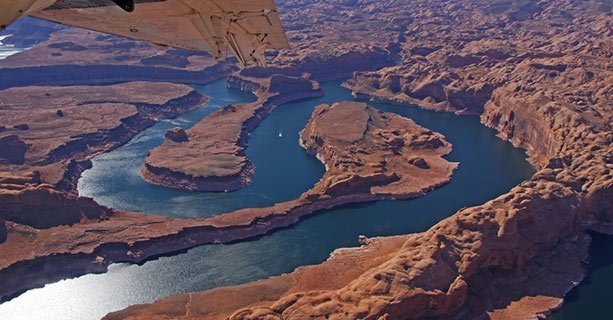 Rainbow bridge is one of the attractions near Page that is very highly searched for, but the number of actual visitors is quite low. This natural bridge, the largest known in the world, is breathtakingly beautiful but very difficult to get to. The most time efficient way is a scenic air tour. Because of the way Lake Powell is shaped, it is hard to get an appreciation of its size and scope unless you are above it. Check out this tour at 30 minutes, and 165$.
What's Included:
Aerial flight from Page Municipal Airport
Scenic views of Lake Powell and Rainbow Bridge
Tour Duration: 25-30 minutes
Aboard Lake Powell Rainbow Bridge, Grand Canyon Airplane Tours, guests are treated to aerial views of the bridge, one of the worlds largest natural stone arches. Additionally, the tour covers large swathes of Lake Powell. Formerly an impressive canyon before the construction of Glen Canyon Dam, Lake Powell, owing mainly to its many coves and sub canyons, sports more shoreline then the east coast of the USA. It provides recreation to thousands of people annually and help control flooding along the Colorado River.